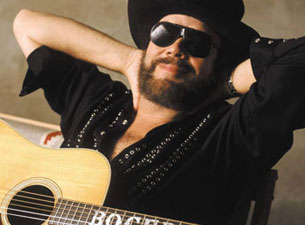 ESPN pulls Hank Jr. theme from football show
REUTERS
Reuters US Online Report Sports News
Oct 04, 2011 01:09 EDT
BOSTON (Reuters) – ESPN pulled Hank Williams Jr.'s theme song from its "Monday Night Football" broadcast in a rebuke to the country music star for comments earlier in the day comparing Barack Obama to Adolf Hitler.
Williams, a Republican, had appeared on a Fox News' morning television show "FOX and Friends" on Monday, and was asked which of his party's presidential candidates he liked.
"Nobody," he answered and then offered unprompted commentary on Obama's golf game this summer with House Speaker John Boehner. He called it a political mistake because "it turned a lot of people off."
Obama and Boehner played side by side that day against Vice President Joe Biden and Republican Ohio Governor John Kasich at the height of the congressional budget debate.
Asked what he did not like about the friendly bipartisan golf match, Williams replied, "Come on! It'd be like Hitler playing golf with (Israeli Prime Minister Benjamin) Netanyahu."
"They're the enemy! Obama! And Biden!" he added.
The network, which is owned by the Walt Disney Co, responded on Monday by yanking Williams' familiar "MNF" theme, "All My Rowdy Friends," adapted from his 1984 hit song "All My Rowdy Friends Are Coming Over Tonight," from the introduction of the broadcast.
The song has opened "Monday Night Football" on both ABC and ESPN since 1991.
"While Hank Williams Jr. is not an ESPN employee, we recognize that he is closely linked to our company through the open to 'Monday Night Football,'" the sports channel said in a statement.
"We are extremely disappointed with his comments and as a result we have decided to pull the open from tonight's telecast," the statement said.
A spokesman for Bristol, Connecticut-based ESPN said it had not decided whether the action would be permanent.
Williams, 62, later issued a statement acknowledging that his "analogy was extreme" but was intended "to make a point."
"I was simply trying to explain how stupid it seemed to me — how ludicrous that pairing was," he said. "They're polar opposites and it made no sense. They don't see eye-to-eye and never will. I have always respected the office of the president."
He added, "When both sides are high-fiving it on the ninth hole, when everybody else is without a job — it just makes a whole lot of us angry."
According to media reports, the team of Obama and Boehner beat Biden and Kasich at the summer golf matchup.
(Reporting by Zach Howard; Editing by Steve Gorman, Cynthia Johnston and Bill Trott)
via Featured News and Video – Source One News, Source1news.com.
The statements, views and opinions expressed in this column are solely those of the author and do not necessarily represent those of Eye One News, Affiliates Or Advertisers.